Onboarding with Rubicon ERP
The Rubicon Journey
You are probably here because it is time to consider moving your business to the next level. Rubicon's user-friendly ERP software can make that happen.
Since 1984, The Rubicon Group has been committed to helping its customers exceed their business goals and outperform their competitors. We can help your business too!
Our team is committed to ensuring a smooth successful transition but will be with you for every step in your business journey. This article outlines how the journey begins and the milestones along the way.
"Most companies wait until they reach a certain size to invest in an ERP System. Rubicon's ERP Software was our very first purchase at Cadre! We knew we needed this system from day one in order to achieve our goals!"

– Brian Holtzman, CEO of Cadre Wire Group, Inc.
It Starts by Having a Conversation
Our customer focused approach begins with a conversation with you and one of our expert sales team members. Their goal is to learn about your business, its challenges, and the motivation to change.
Next, we will co-ordinate a thirty-thousand-foot overview of the features and ergonomics of the software.
If you see a promising path forward, we assemble a team of business and technical experts to work with your team of subject matter experts to explore how Rubicon ERP Solutions can help. In this process, we will take a deep dive into the areas of concern for your business. The outcome of this activity is to:
Build trust and understanding,
Uncover the power of Rubicon ERP business software,
Discover how Rubicon's simplicity is its ultimate sophistication,
Learn how Rubicon can meet and exceed your requirements,
Create a vision of how Rubicon will be the path to success.
If you've come this far, and you like what you see, we're going to help you tackle that one last hurdle. Crossing your rubicon.That entails executing a license agreement to become a boarded member of the Rubicon community.
Now the "fun" starts. We assign an expert account manager to help start your project. This account manager will be your go-to point of contact for all things Rubicon. Consider this person as an extension of your team, whose goal is to ensure your transition to Rubicon ERP cloud systems is smooth, efficient, and as painless as possible.
The Kick-Off Call
The sales team will introduce you to your account manager and our operations leader. Together they will dive into the nuts and bolts of your business operations. They will talk about accessing your server, extracting data, accessing key metrics to validate the data conversion, setting timelines and expectations. Together we will formulate a tailored strategy for implementing our cloud ERP software in your organization.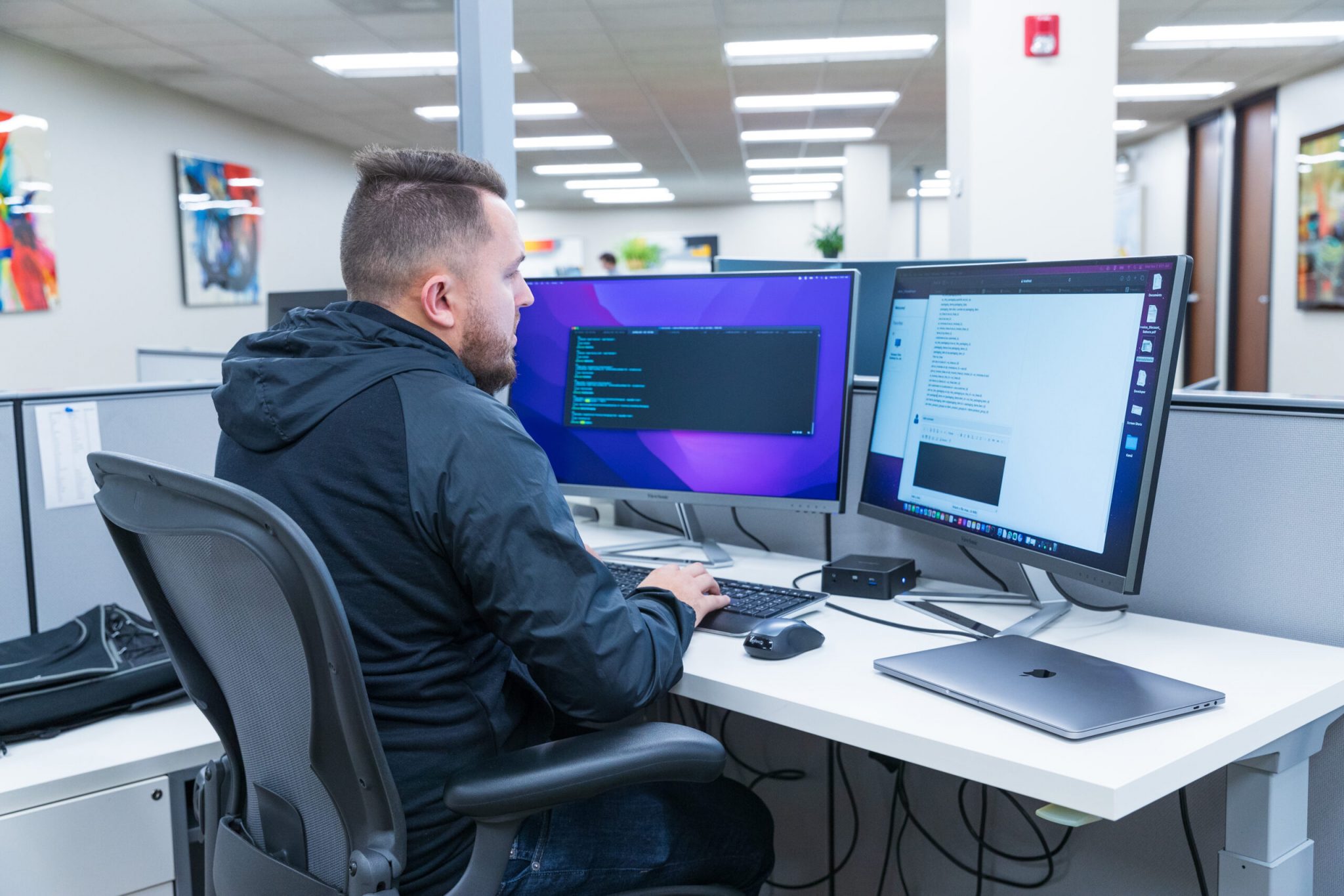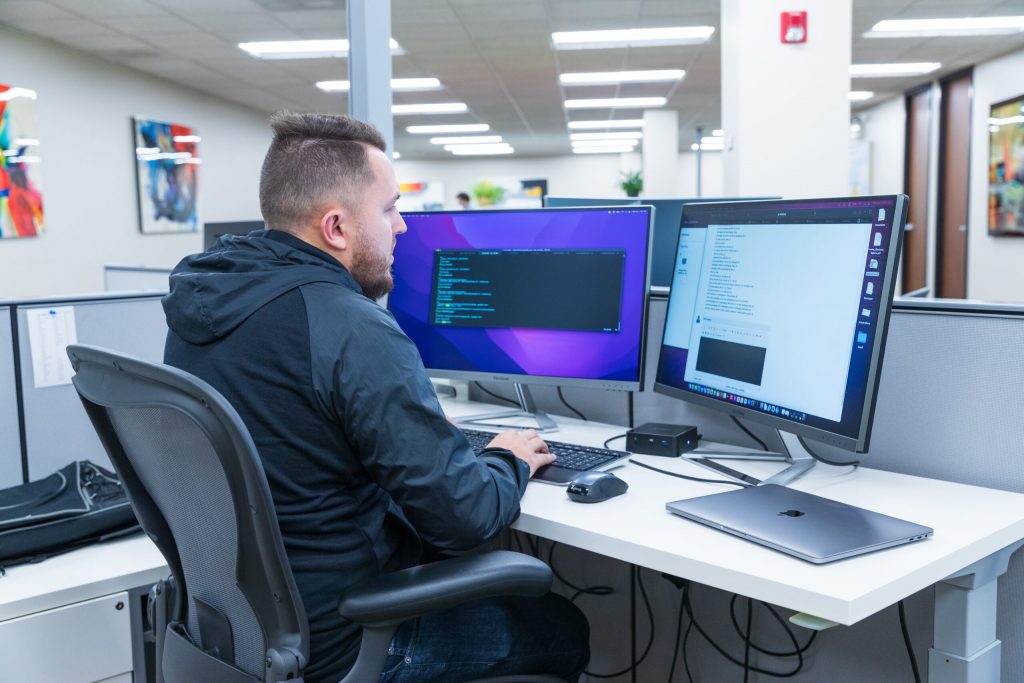 Data Conversion
The elephant in the room, the most intensive part of the migration. You need your data to keep the continuity of your business. Therefore failing to extract and import the data is not an option.
We have some very skilled developers with many years of experience in data conversion. They will piece together the underlying important data, load it into Rubicon and reconcile the values. Any discrepancies will be accounted for. This is an iterative process of improvement. We will run several conversions to make sure with your help and input that it looks correct. We make sure there are no anomalies, resolve any issues, add value where possible, and finally establish confidence in the process.
Initial Setup
Is independent of the data conversion. This is where we add and configure peripherals, printers, label printers, barcode devices, credit card machines, etc. It is when the setup of users, user roles, permissions and menus take place.
Training
We recommend end-user training take place one to two weeks prior to cut-over. Capitalizing on having the full attention and focus of the end-users, after all their world is about to change very soon. The training can be done remotely or onsite. We will co-ordinate a training schedule to accommodate your needs with each of your major business groups. Payables, Credit, Receivables, Accounting, Sales, Purchasing, Inventory, Production, Warehousing, etc. For familiarity and further validation of the data conversion, we will train using the converted data.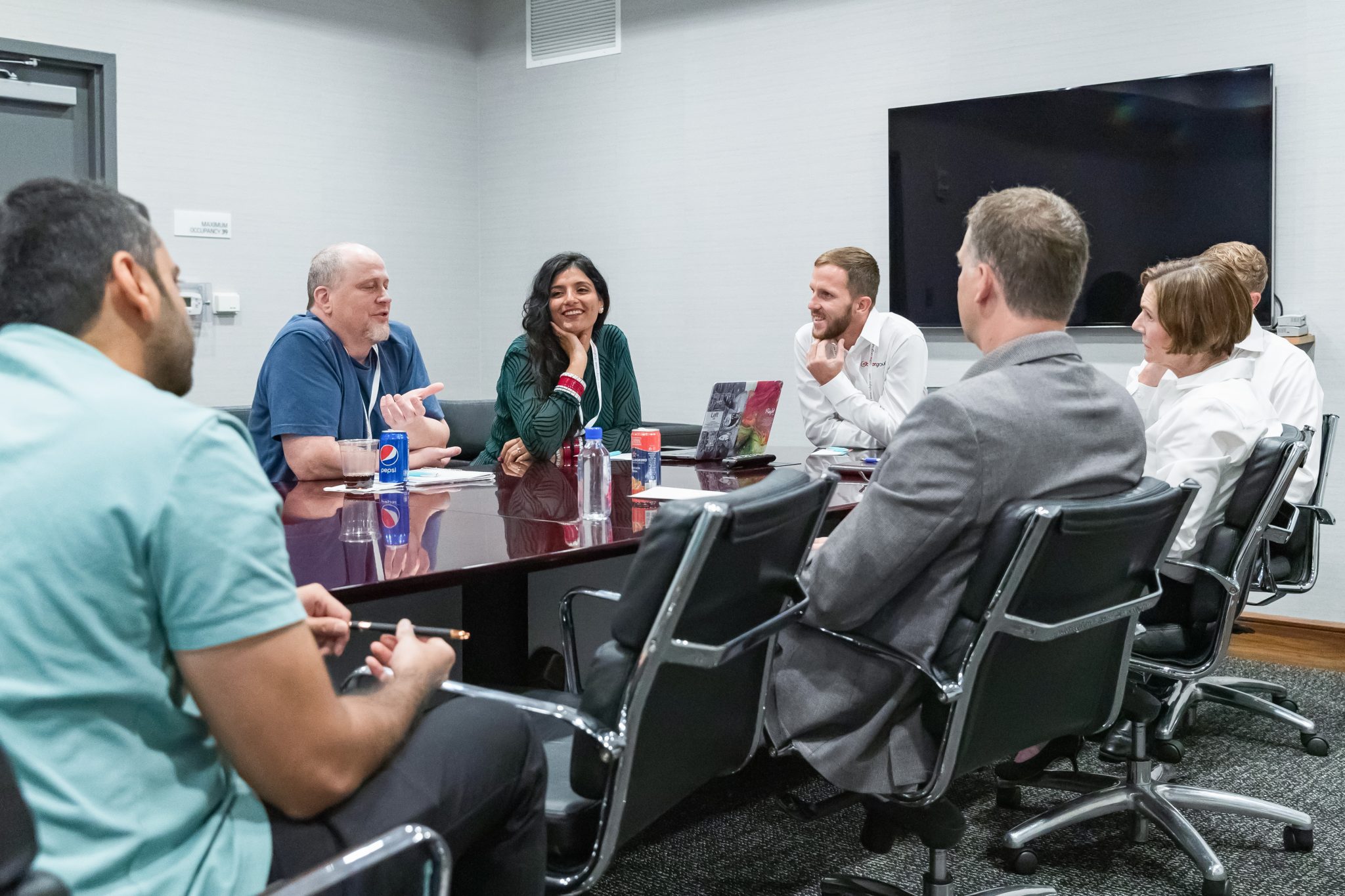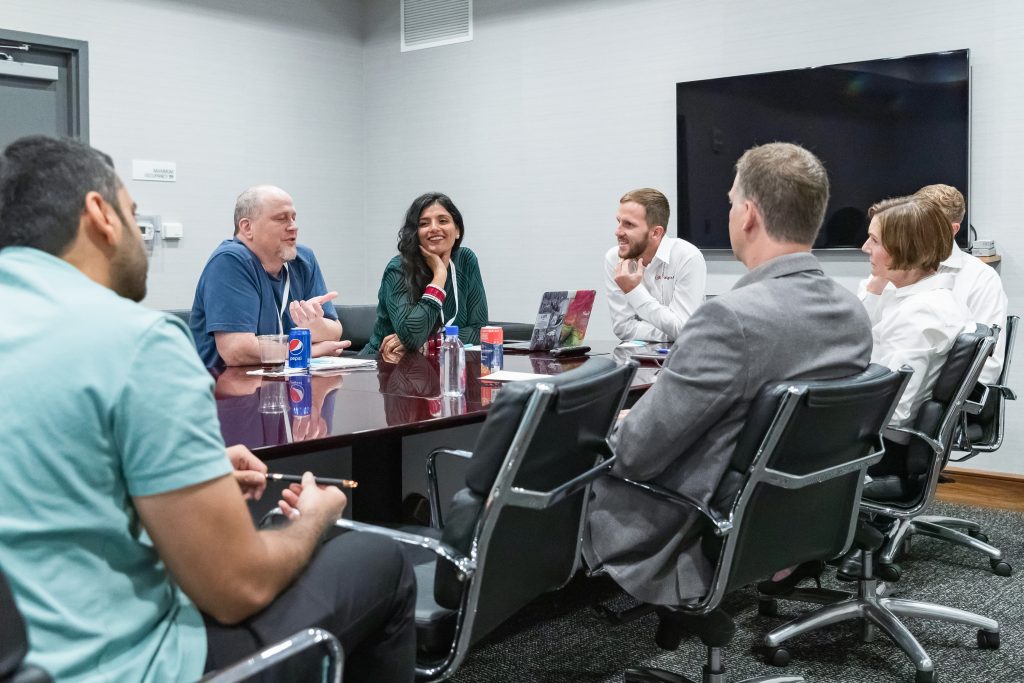 Go-Live, Cut-Over
The cut-over is where we convert the data one final time. This takes place at the end of your last business day on the old software. Again, the data is validated and reconciled to make sure we have everything. We are then ready to Go-Live, having your company use Rubicon ERP software suite for the first time in its day-to-day business. Typically, we have Rubicon staff onsite to assist with any issues. Remotely we have a team of developers ready to help as needed. After the first day the need for onsite Rubicon staff diminishes, by day two you will be ready to send them home. Your team will have mastered the fundamentals, they will be receiving, shipping, manufacturing, invoicing, collecting cash, and paying invoices. If we have all focused on the preparation and execution of the prior steps, this process will be the easiest and most rewarding.
Rubicon Business ERP Software is up and Running
Now that we have the ship afloat, running in the right direction, now the journey really begins, you are going to discover more features and grow into the system on your time frame. Your account manager is going to work directly with you every step of the way. Resources are available to help with training, exploring features, handle your ad-hoc questions, modify, or add features to the system to address your ever-changing business needs. Growth is good, we are here to make sure you can execute and realize it.
This is a Relationship
With The Rubicon Group , you are not just adopting an innovative productive tool for your business; you are a member of an exclusive community invested in success!
The Rubicon Users' Group is an annual event, a conference held to improve the Rubicon ecosystem. We learn how you feel about our products, services, and the challenges you face. It is a learning opportunity for all of us. It helps us recalibrate and sharpen the tools you rely on.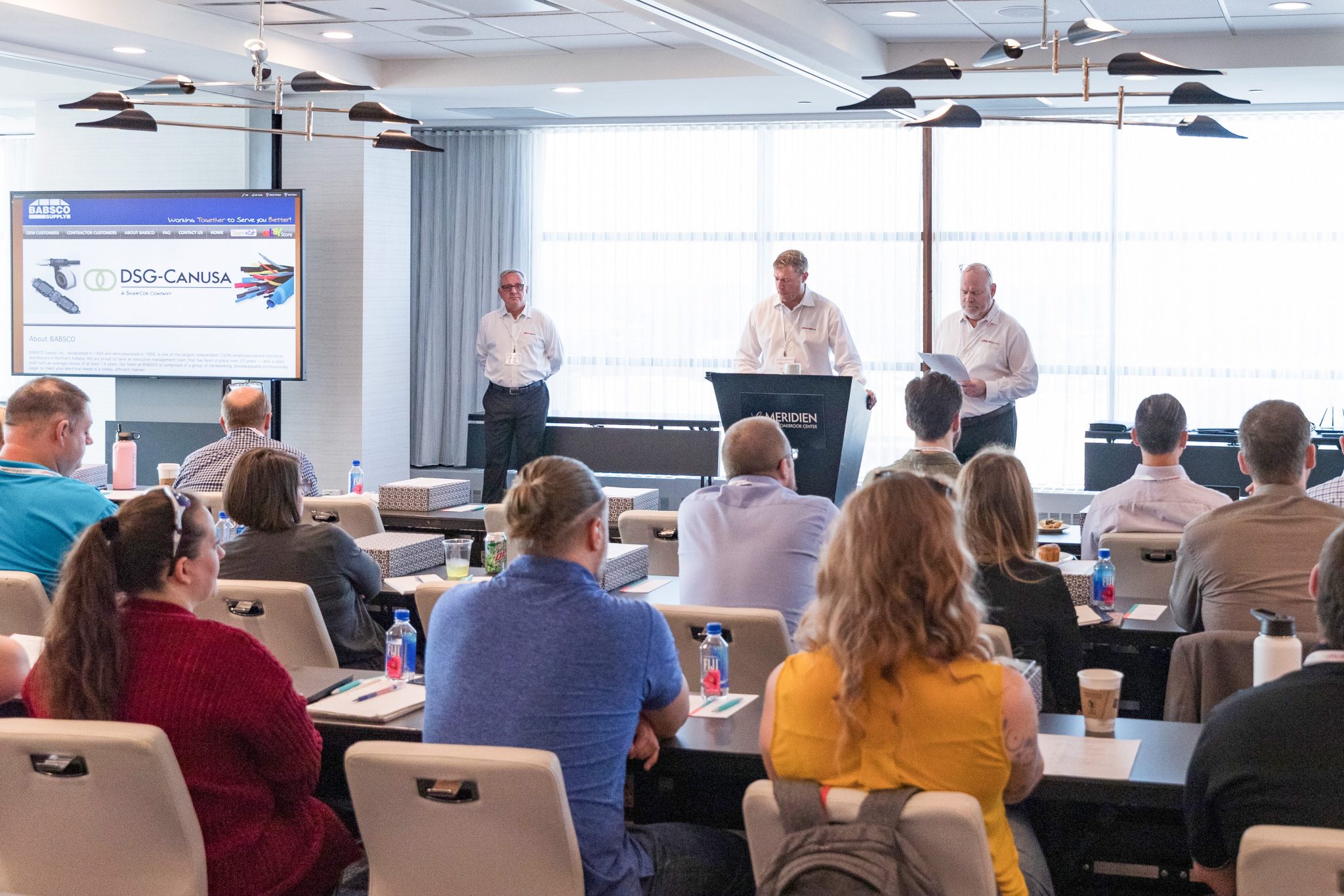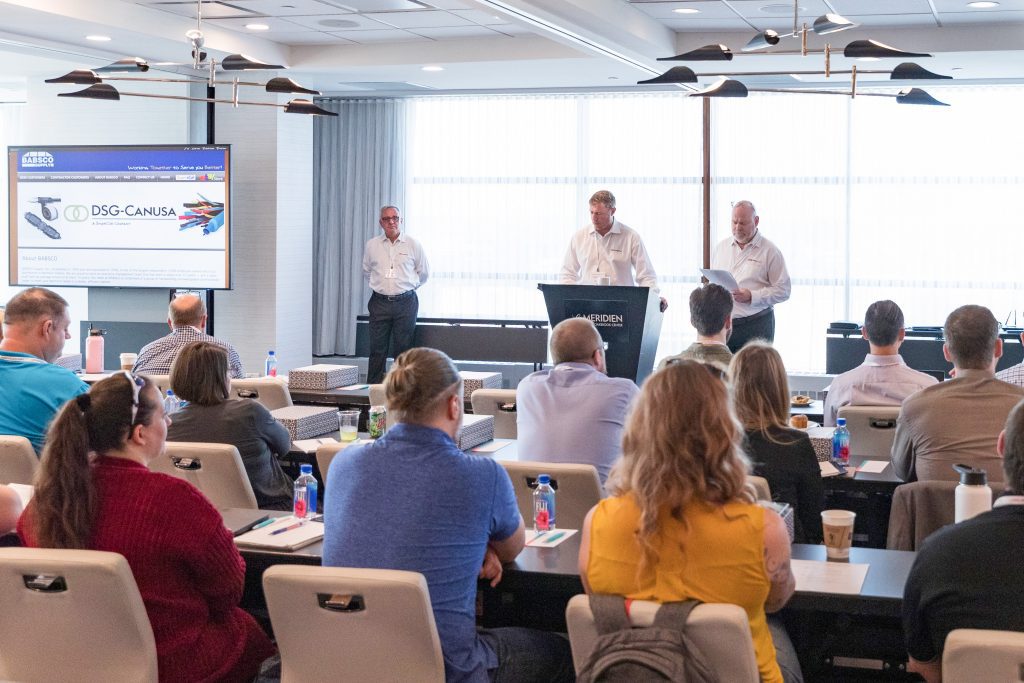 Here For You, Every Step Of The Way.
Rubicon is your long-term ERP partner. We are passionate about creating solutions designed to empower your business to reach its full potential. If you are ready to take your business to the next level, we are ready to be your technology partner every step of the way. Remember, it starts with a conversation!
Ready to learn more?

Our experts are here to help!
Our ERP software has been trusted by some of the top companies in the electrical, rigging, wire, and rope industries. We have a track record of success and are committed to helping our clients achieve their business goals. Fill out the form or give us a call to get started!